ANNOUNCEMENTS
13 days ago




Welcome

to

Baggs
Home of the Bobcats
Veteran's Day special
Mrs. Gurney's afternoon Pre-K class received a special treat Thursday, November 10th. The father of one of Mrs. Gurney's students read a story to the class via video chat. He is currently active duty and deployed overseas. He read the book, "Hero Dad" by Melinda Hardin. They celebrated one day early because the afternoon Pre-K class was not in session on November 11th, as that was an early release day.
Picture Retakes

If your student is retaking their photo, don't forget to bring in your original packets.
If your student was not here on Picture Day in October, make sure you bring your order form with money attached.
Holiday Luncheon
Menu: Turkey Gravy over Mashed Potatoes
Served with: Cranberry Sauce, Salad, Dinner Roll, Fruit, Pumpkin Crunch and Milk
Menu:
Cranberry Sauce, Salad, Fruit, Dinner Roll,

Pumpkin Crunch and Milk

Please pay in advance.

Cost for all visitors will be $4.oo.

No money will be taken during the Holiday Meal. Payment will not be taken from your student's account until Monday, November 14, 2016.
Recess Schedules:

9:45 - 10:00 Kindergarten & 1st

2:05 - 2:20 2nd, 3rd & 4th
Visit the nutrition Services website at: Nutrition.laramie1.org
School lunch menus, school lunch payment options, free and reduced meal applications, nutrition education and fitness information.

Doctor Appointments
If your child has an appointment in the morning or is running late, please call the school at: (307) 772-2385, so that we can order a lunch for them.

Any student that checks in after 9:00, that has not called in to give us their lunch choice, will be given Entree #1.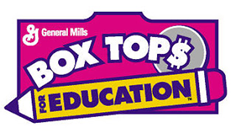 October Family Night
October 31

Let us be the first stop in your family festivities! Join us for dinner and some trick or treating. We will be serving dinner in the gym at 5:00 and trick or treat in the building immediately following.
Feeling Stressed?

Every first Thursday of the month…enjoy the later hours of the day while walking (driving a few places) around Cheyenne to check out some local art, and enjoy some munchies and beverages. It's relaxing and Free local fun! Grab a group of friends or your family and go! Or enjoy on your own.
http://www.cheyenne.org/listing/cheyenne-art-walk-(formerly-art-design-and-dine)/917/
Ms. Devon Anderson, M.Ed
Baggs Elementary/Art Teacher

PRINCIPAL'S PAGE
3 months ago
During the course of the year, it is my hope that we will work together to provide the students at Baggs the best possible opportunities in preparing them to be world class citizens ready to master the challenges of the 21st Century with a solid foundation created here at our school. My door is always open and I welcome your input. Please feel free to stop in, call, or email me to discuss any praises, concerns, suggestions, or ideas to help make this the best year yet!

by Mrs. Brooke Kelly - Principal