ANNOUNCEMENTS
6 months ago
Welcome to Baggs Elementary
Home of the Bobcats
Baggs Elementary - Outstanding Foster Grandparent Volunteer Station

Baggs Elementary was recognized as Outstanding Foster Grandparent Volunteer Station at Southeast Wyoming Winter Appreciation event. We were nominated by our Grandmas




The Great Kindness Challenge
We took the challenge!

Empowering students to create a culture of kindness!
One Week. One Checklist. Infinite Happiness.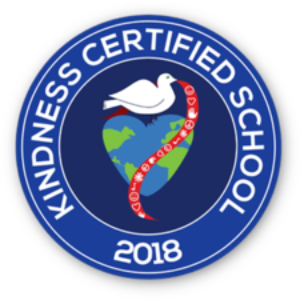 Food Drive

For the month of January, our school will be conducting a Food Drive. Students can bring non-perishable items throughout the month and drop them off at the library. All our food items will be donated to the new food pantry in town called, "We Can" that will open during the middle of the month. The class that brings the most items will be featured on our school website and receive a fun day during their library class. Baggs Elementary is focusing on kindness during January and we are excited to impact our community by thinking of others. Thank you in advance for your support and generosity!
Walking Club

Has your student talked about the "Walking Club"?

Mr. Cordell, our PE teacher, has started this activity for our students this year.

Movement and exercise is so important to a child's health and mind that we are making it a priority out at recess that all students are moving in one way or another. If a student isn't playing another game or doesn't want to play on the equipment, they can do Walking Club for recess instead of just standing or sitting around.

Each student is having a laminated card made for them. They can take this out to recess and walk on a certain path that has been designated by Mr. Cordell on the playground. Their cards will be scanned to keep track of the number of miles they walk.

The more miles they walk the more rewards they will get!
Check out this link that has a video of what this club is all about
Lunch Schedule

Lunch
Lunch Recess
Pre-K 11:20-11:40am 11:40-12pm
KDG 11:30-11:50am 11:50-12:10pm
1st 11:35-11:55am 11:55-12:15pm
2nd 11:40-12pm 12-12:20pm
3rd 11:50-12:10pm 12:10-12:30pm
4th 12-12:20pm 12:20-12:40pm
5th 12:10-12:30pm 12:30-12:50pm

6th 12:25-12:45pm 12:45-1:05pm
Visit the nutrition Services website at:
Nutrition.laramie1.org
School lunch menus, school lunch payment options, free and reduced meal applications, nutrition education and fitness information.
To apply for free or reduced meal eligibility - www.myschoolapps.com
To make payments to your student's meal accounts - www.myschoolbucks.com
NEW! Free Mobile Menu App "Web Menu" is available in the App Store.
What's for breakfast AND lunch?

Did you know we serve Breakfast? Our Cafeteria is open 8:00 am everyday for all students.
Breakfast prices:
Students $1.25
Reduced (set by USDA) $0.30
Adult $2.00

Lunch prices:
Students $2.40
Reduced (set by USDA) $0.40
Adult $4.00
Doctor Appointments
If your child has an appointment in the morning or is running late, please call the school at: (307) 772-2385, so that we can order a lunch for them.

Any student that checks in after 9:00, that has not called in to give us their lunch choice, will be given Entree #1.