ANNOUNCEMENTS
2 days ago
Kindergarten Round-up

Online Registration and Address verification for next year, will be held for Baggs students April 21 - April 27. Students entering kindergarten must be 5 years old by September 15th of the current year. Parents should bring the following documentation:
an up-to-date immunization
Verification of home address*
A copy of the child's birth certificate
*Acceptable forms of address verification include light/gas bills and mortgage/lease agreements.
Water/cable/phone bills will not be accepted.



Screening for kindergartners will be scheduled for May 9th and 10th. A sign up sheet will be provided, with the times available for screening, when you register your student.



Online Registration and Address Verification

Online registration and Address Verification, for next year, will be held for Baggs students April 21 - May 1. You may come during school hours between 9:00am and 3:45pm. For those parents that are unable to make it during our school hours, we will have late registration on April 24th and 25th until 6:30pm.

You will need to bring your proof of address (Acceptable forms of verification include light/gas bills and lease agreements. Water/cable/phone bills will not be accepted.)





Welcome

to

Baggs
Home of the Bobcats
Recess Schedules:

9:45 - 10:00 Kindergarten & 1st

2:05 - 2:20 2nd, 3rd & 4th
Doctor Appointments
If your child has an appointment in the morning or is running late, please call the school at: (307) 772-2385, so that we can order a lunch for them.

Any student that checks in after 9:00, that has not called in to give us their lunch choice, will be given Entree #1.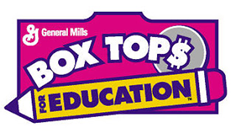 Veteran's Day special
Mrs. Gurney's afternoon Pre-K class received a special treat Thursday, November 10th. The father of one of Mrs. Gurney's students read a story to the class via video chat. He is currently active duty and deployed overseas. He read the book, "Hero Dad" by Melinda Hardin. They celebrated one day early because the afternoon Pre-K class was not in session on November 11th, as that was an early release day.
Feeling Stressed?

Every first Thursday of the month…enjoy the later hours of the day while walking (driving a few places) around Cheyenne to check out some local art, and enjoy some munchies and beverages. It's relaxing and Free local fun! Grab a group of friends or your family and go! Or enjoy on your own.
http://www.cheyenne.org/listing/cheyenne-art-walk-(formerly-art-design-and-dine)/917/
Ms. Devon Anderson, M.Ed
Baggs Elementary/Art Teacher

School Happenings!
27 days ago
Read Across America Celebrations

This week Baggs Elementary is celebrating "Read Across America".

Monday is "Crazy Hair Day"
Tuesday is "Crazy Sock Day"
Wednesday classrooms will be getting popcorn
Thursday is "Crazy Hat Day"
Friday is "Pajama Day"
NEA's Read Across America is an annual reading motivation and awareness program that calls for every child in every community to celebrate reading on March 2, the birthday of beloved children's author Dr. Seuss.

In cities and towns across the nation, teachers, teenagers, Librarians, politicians, actors athletes, parents, grandparents, and others develop NEA's Read Across America activities to bring reading excitement to children of all ages.

Pre-k Students learn to give to community
Every Wednesday, Mrs. Gurney's Prek AM and PM class bring in non-perishables to place in paper sacks to give to the Comea Shelter. Each sack has a small message of hope and encouragement written on it.

Hats off to Mrs. Gurney for teaching her students to be Bucket Fillers!
We Did It!

What an awesome group of students we have here at Baggs. They have performed 100 Acts of Kindness since our Family Night in January. As promised, they have earned a Pajama Day!
Tomorrow, Friday - February 3rd
K-9 Visit

The students at Baggs are reading a book called Ellie's Story. It is about a puppy named Ellie who's owner trains her to become a search and rescue dog. So Wednesday Baggs had a surprise visit from the local police K-9 unit. The Students were given a demonstration about how their K-9 dogs can locate contraband.

Family Night
Thursday, January 19
5:30 pm - 6:30 pm

Come join us for a night of fun, laughter and excitement! Learn what Bucket Filling means and enjoy a meal provided by Texas Roadhouse. We hope to see all our Baggs families there!

Baggs Bucket Filling Event a huge success!
School Lunch Information
25 days ago
Celebrating

National School Breakfast Week
March 6 - 10, 2017

Breakfast for a Buck! During National School Breakfast Week, any adult that joins a student for breakfast can get breakfast for $1.00 (Valid at Elementary only)
Monday, March 6 - Chocolate Chip Cookie
Tuesday, March 7 - Mini Egg & Cheese Sandwich
Wednesday, March 8 - Strawberry Bagelful
Thursday, March 9 - Yogurt Parfait Bar
Friday, March 10 - Mini Maple Waffles

Visit the nutrition Services website at: Nutrition.laramie1.org
School lunch menus, school lunch payment options, free and reduced meal applications, nutrition education and fitness information.
To apply for free or reduced meal eligibility - www.myschoolapps.com
To make payments to your student's meal accounts - www.myschoolbucks.com
NEW! Free Mobile Menu App "Web Menu" is available in the App Store.

PRINCIPAL'S PAGE
about 1 month ago
During the course of the year, it is my hope that we will work together to provide the students at Baggs the best possible opportunities in preparing them to be world class citizens ready to master the challenges of the 21st Century with a solid foundation created here at our school. My door is always open and I welcome your input. Please feel free to stop in, call, or email me to discuss any praises, concerns, suggestions, or ideas to help make this the best year yet!

by Mrs. Brooke Kelly - Principal