ANNOUNCEMENTS
2 months ago




Welcome

to

Baggs
Home of the Bobcats
PreK Field Trip

Our Pre K Class was able to enjoy an outing this week. They visited the Ft. Collins Museum of Discovery. It was a great way to wind down the end of the school year. Next year this young group of children will be attending school all day as kindergartners! Thank you Mrs. Gurney for the wonderful job you've done with this group of students.

Recess Schedules:

9:45 - 10:00 Kindergarten & 1st

2:05 - 2:20 2nd, 3rd & 4th
Doctor Appointments
If your child has an appointment in the morning or is running late, please call the school at: (307) 772-2385, so that we can order a lunch for them.

Any student that checks in after 9:00, that has not called in to give us their lunch choice, will be given Entree #1.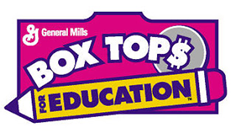 School Lunch Information
4 months ago
Visit the nutrition Services website at: Nutrition.laramie1.org
School lunch menus, school lunch payment options, free and reduced meal applications, nutrition education and fitness information.
To apply for free or reduced meal eligibility - www.myschoolapps.com
To make payments to your student's meal accounts - www.myschoolbucks.com
NEW! Free Mobile Menu App "Web Menu" is available in the App Store.

Celebrating

National School Breakfast Week
March 6 - 10, 2017

Breakfast for a Buck! During National School Breakfast Week, any adult that joins a student for breakfast can get breakfast for $1.00 (Valid at Elementary only)
Monday, March 6 - Chocolate Chip Cookie
Tuesday, March 7 - Mini Egg & Cheese Sandwich
Wednesday, March 8 - Strawberry Bagelful
Thursday, March 9 - Yogurt Parfait Bar
Friday, March 10 - Mini Maple Waffles

PRINCIPAL'S PAGE
5 months ago
During the course of the year, it is my hope that we will work together to provide the students at Baggs the best possible opportunities in preparing them to be world class citizens ready to master the challenges of the 21st Century with a solid foundation created here at our school. My door is always open and I welcome your input. Please feel free to stop in, call, or email me to discuss any praises, concerns, suggestions, or ideas to help make this the best year yet!

by Mrs. Brooke Kelly - Principal
School Happenings!
4 months ago
Read Across America Celebrations

This week Baggs Elementary is celebrating "Read Across America".

Monday is "Crazy Hair Day"
Tuesday is "Crazy Sock Day"
Wednesday classrooms will be getting popcorn
Thursday is "Crazy Hat Day"
Friday is "Pajama Day"
NEA's Read Across America is an annual reading motivation and awareness program that calls for every child in every community to celebrate reading on March 2, the birthday of beloved children's author Dr. Seuss.

In cities and towns across the nation, teachers, teenagers, Librarians, politicians, actors athletes, parents, grandparents, and others develop NEA's Read Across America activities to bring reading excitement to children of all ages.