ANNOUNCEMENTS
3 days ago




Welcome

to

Bags
Home of the Bobcats
Coat Give Away

Coats for Kids-Wyoming is having their 13th Annual Children's Coat Give-Away, October 6th at the Cheyenne Depot Museum. Take your child for a new coat or contact you can contact your school's Counselor or Principal. They are also taking donations of children's outer wear. If you have any question here are some contacts: JimLynch2@msn.com or makedust@msn.com
SchoolWay App
Stay informed with what is happening in our school. Download the Free SchoolWay App.
It is available for download on the App Store, Google Play other devices on Web App.
All you need is our Baggs WayCode (9defrh) and you will start getting Push Notifications once you have subscribed to Baggs School.
Any questions, call Baggs at (307)771-2385

Recess Schedules:

Still to be determined for the 2017-2018 school year

AM Recess 10:00 - 10:15
K - 2



PM Recess

2:15 - 2:30


4th and 5th

Lunch Schedule

Lunch
Lunch Recess


k-2 11:35 - 11:50 11:50 - 12:15
3 & 4 12:00 - 12:20 12:20 - 12:40

5 & 6 12:25 - 12:42 12:42 - 1:05

Visit the nutrition Services website at: Nutrition.laramie1.org
School lunch menus, school lunch payment options, free and reduced meal applications, nutrition education and fitness information.
To apply for free or reduced meal eligibility - www.myschoolapps.com
To make payments to your student's meal accounts - www.myschoolbucks.com
NEW! Free Mobile Menu App "Web Menu" is available in the App Store.
What's for breakfast AND lunch?

Did you know we serve Breakfast? Our Cafeteria is open 8:00 am everyday for all students.
Breakfast prices:
Students $1.25
Reduced (set by USDA) $0.30
Adult $2.00

Lunch prices:
Students $2.40
Reduced (set by USDA) $0.40
Adult $4.00
Doctor Appointments
If your child has an appointment in the morning or is running late, please call the school at: (307) 772-2385, so that we can order a lunch for them.

Any student that checks in after 9:00, that has not called in to give us their lunch choice, will be given Entree #1.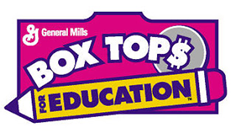 OPEN HOUSE

Our open house will be held on August 24, from 5:00 pm - 6:00 pm. We look forward to seeing our students and meeting with parents that evening and we're sure your students are looking forward to meeting their teacher as well.

Please join us in the Baggs Cafeteria, located at the east end of our building (the entry is designated by a #3 on the piller). Students are welcome to bring their school supplies.

Our Cafeteria Manager will be available to accept any deposits for their students lunch account.

Office staff will be available as well to hand out any medical forms and scan your drivers license into our Raptor System. All family members that wish to enter our building during school hours must have their drivers license scanned. All information from last year is deleted, so if you scanned your drivers license last year, it will need to be reentered in order for you to enter our building this year.
PRINCIPAL'S PAGE
about 1 month ago
During the course of the year, it is my hope that we will work together to provide the students at Baggs the best possible opportunities in preparing them to be world class citizens ready to master the challenges of the 21st Century with a solid foundation created here at our school. My door is always open and I welcome your input. Please feel free to stop in, call, or email me to discuss any praises, concerns, suggestions, or ideas to help make this the best year yet!

by Mrs. Brooke Kelly - Principal